The Pan-Asian American Community House is a hub of academic, personal, and professional growth for University of Pennsylvania students interested in Asian American culture and the Asian American Diaspora. Through advising, leadership development, advocacy, social and cultural programming we expand student access to the University's resources.
As a center with an educational mission, PAACH works with its academic partner, Penn's Asian American Studies (ASAM) Program, to provide co-curricular events focusing on Asian American research, culture, history, politics and social issues.
As a community center, PAACH develops and implements innovative programs for leadership development and community service in close collaboration with student and community groups.
In addition to advocacy for students (undergraduate, graduate and professional), PAACH also strives to partner and collaborate with Asian American and Pacific Islander alumni, staff, and faculty.
The center is open to all members of the University of Pennsylvania and the surrounding community who have an interest in issues relevant to Asian Americans and Pacific Islanders.
3601 Locust Walk, Suite G22
ARCH Building
Philadelphia, PA 19104-6224 
Hours: 
Monday – Thursday, 9:00 a.m. – 7:00 p.m.
Friday, 9:00 a.m. – 5:00 p.m.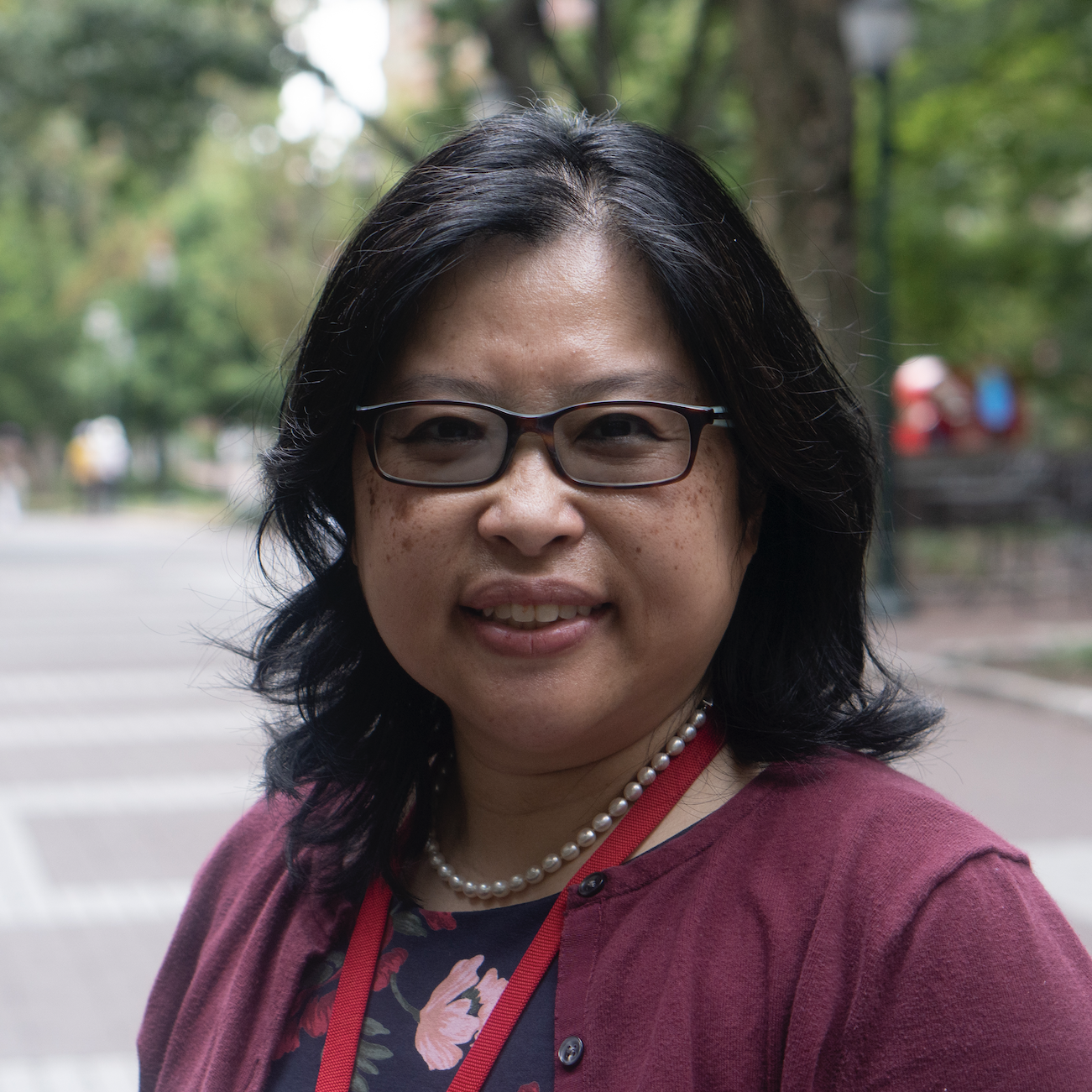 Cindy Au-Kramer
(she/her/hers)
Finance, Operations, & Program Coordinator
After completing her BS in Accounting/Geography (SUNY Albany) and MBA (NYU Stern School of Business), Cindy has worked in finance for over 15 years, as a CPA, Investment Bank Controller, Big Four systems implementation consultant and more recently as a healthcare system finance professional. Last year, she took a honest look at what she really wanted out of life and what kind of impact she wanted to make – to join the Penn community and to help students access campus services. She reached out to AppleOne, a temp agency, and was matched with PAACH!!! Now, Cindy supports students and provides financial and operational support for PAACH's many initiatives/programs. In her spare time, Cindy indulges her love of book art by teaching bookbinding in the local community, builds online communities, and creates fun experiences for her teen children.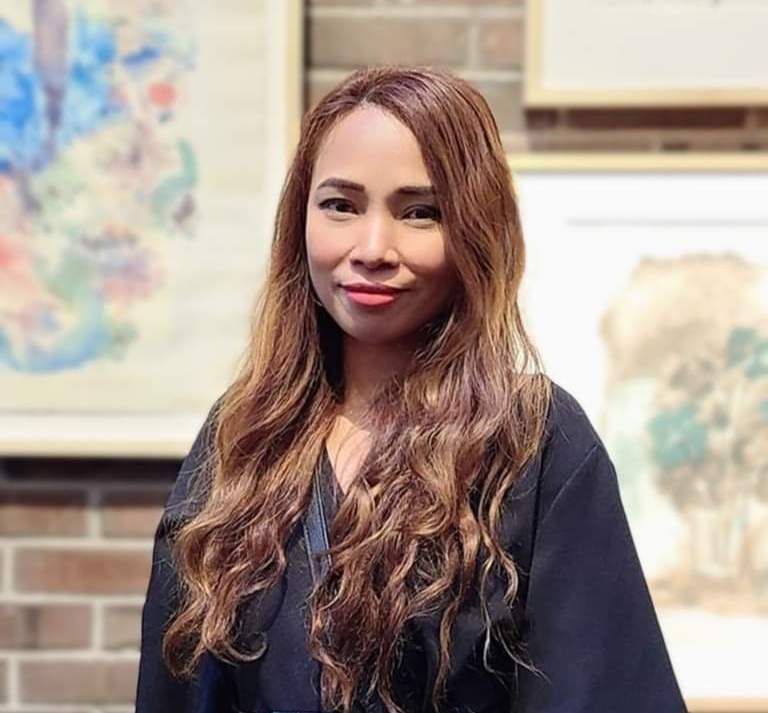 Vicky Aquino
(she/her/hers)
Associate Director
Vicky Faye Aquino (she/her/hers) holds a double bachelor's degree in Psychology (B.A.) and Business Management (B.S.) from De La Salle University and a master's degree in Art and Design Education (M.A.) from The University of the Arts. She graduated with distinction and received a special prize for her master's thesis: "The Effects of Doodling on the Academic and Artistic Learning of K-12 Students", which was cited in scholarly publications. She has more than 10 years of experience working in the non-profit sector, particularly in education, social work, and arts organizations. Before joining Penn, she worked for 5 years in Human Resources and Development at the Philadelphia Museum of Art. Currently, she is in the Advisory Board of Asian American Women's Coalition (AAWC), where she also served as a Board Member and Chair of the Scholar Development Committee for several years. She also devoted her time as a member and volunteer in Asian American non-profit organizations in Philadelphia. Raised by parents who are lawyers, she knew from a young age the importance of advocating for others, but most importantly, for yourself. She understands the impact of having a supportive, nurturing, and diverse environment, and that is what she hopes students feel when they come to PAACH. As the Associate Director, her goal is to continue to build lasting and meaningful relationships with the diverse student groups at Penn, and to promote community building efforts by connecting students to the various AAPI communities and cultural institutions in greater Philadelphia. Fun fact: Vicky is also an avid traveler, photographer, and a self-taught multimedia artist. She hosted 6 solo art shows and several group exhibitions in Philadelphia, New York, and Manila, and she believes that art is a universal language that connects people.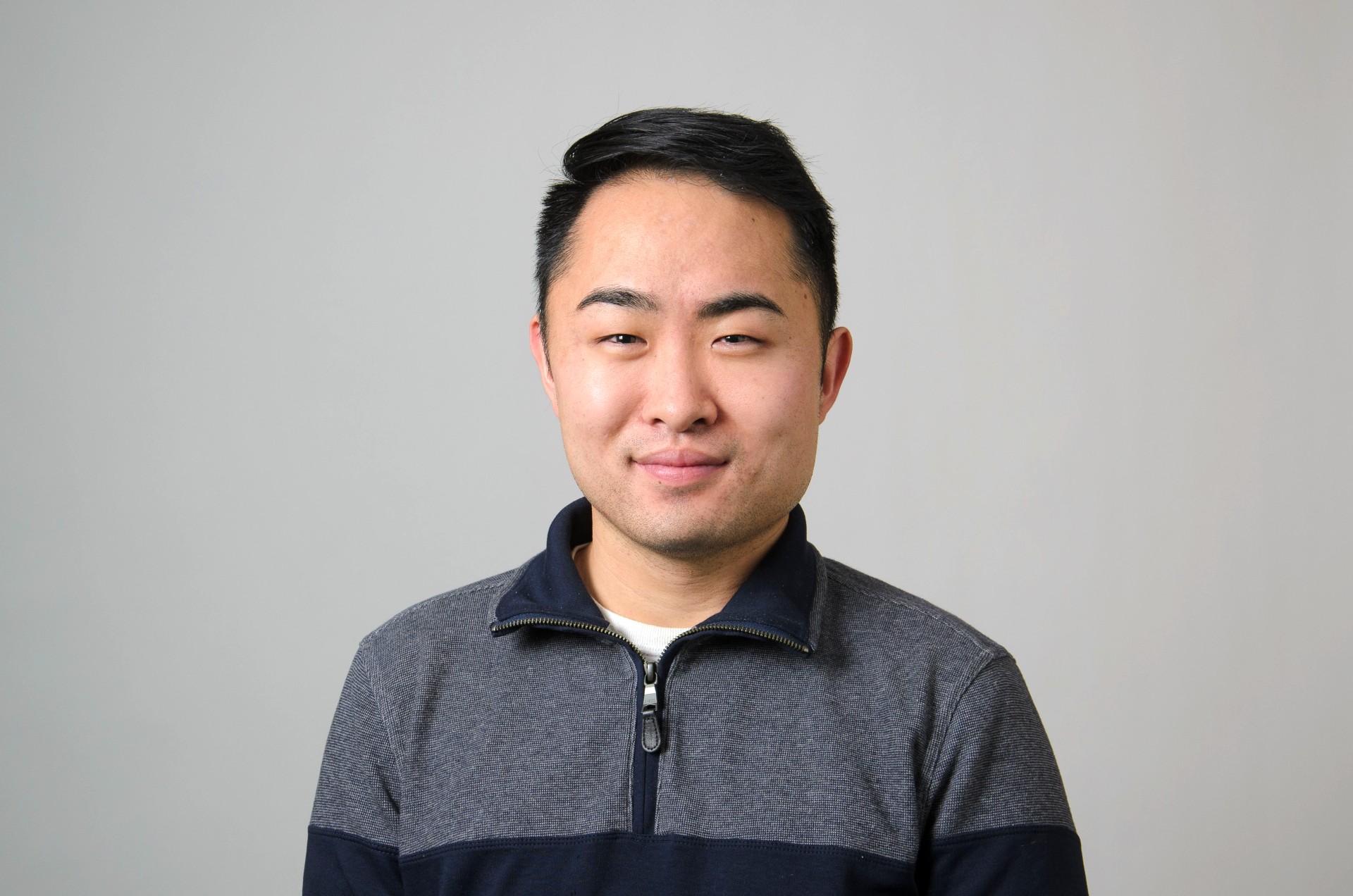 Daniel Hoddinott
(he/him/his)
Associate Director
Daniel Hoddinott (pronouns: he, him, his) is the Associate Director for the Pan-Asian American Community House. He received his B.A. in Human Resource Management and Labor & Employment Relations from Rutgers University and a M.S. in Higher Education from Syracuse University. Daniel is a proud product of the Asian American Cultural Center at Rutgers University and previously worked at the Asian & Asian American Center at Cornell University. Outside of work, he enjoys running, cooking, eating, and traveling!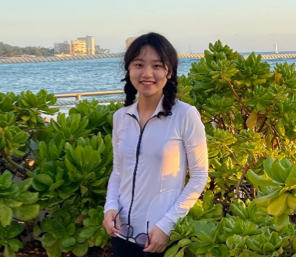 Beiyi Zhang
(she/her/hers)
Graduate Program Assistant
Beiyi Zhang is the Graduate Assistant at the Pan-Asian American Community House (PAACH). She is an international student from China. She received her Bachelor of Arts degree from Xi'an Jiaotong University and is currently pursuing a Master's degree in the field of higher education in the Graduate School of Education at the University of Pennsylvania. At PAACH, Beiyi hopes to build this place as a space where students can study, connect and relax. Everyone will receive warm welcome here. People can learn about different cultures and get support from various resources. In her leisure time, she enjoys cooking, doing sports, traveling, and playing musical instruments.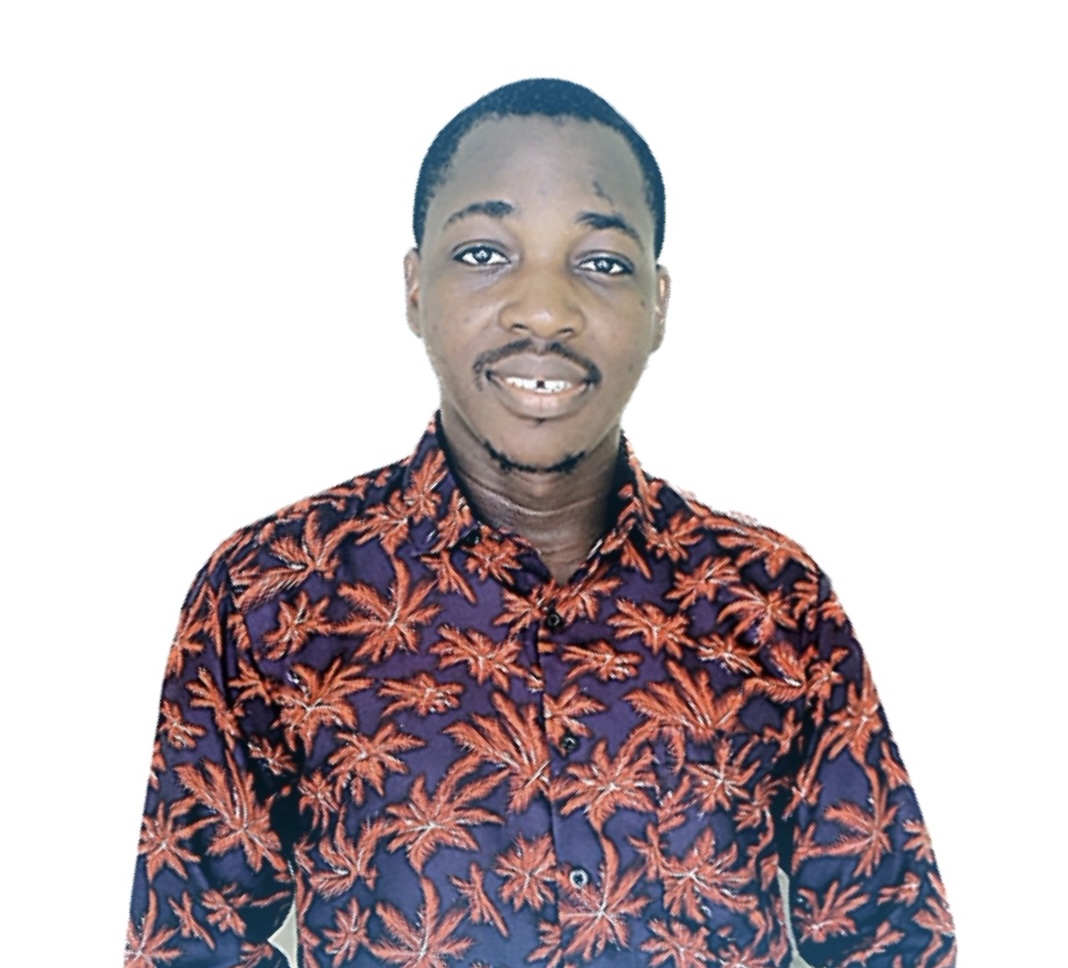 Bright Koompah
(he/him/his)
Graduate Program Assistant
Bright Koompah has over four years of professional teaching experience in Ghana, where he grew up. Bright graduated with honors from Ghana's University of Education, Winneba, with a B.A. in Social Studies and Geography Education. Bright was also a member of Ghana's National Teachers Council and an Assistant Examiner for the West African Examinations Council. Bright spent most of his life volunteering as a teacher in many deprived communities in Ghana. He believes that education is essential for transforming societies and improving people's lives. Bright is currently pursuing a Master's degree in Teaching, Learning, and Leadership at the University of Pennsylvania's Graduate School of Education. He is also currently working as a Graduate Assistant at the Pan-Asian American Community House (PAACH). As a former teacher, Bright believes that equal opportunity is important and that each student is unique. He works hard to foster an open, inclusive, and equal environment in which every student can thrive.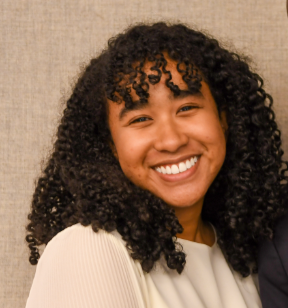 Grace Edwards
(she/her/hers)
Undergraduate Program Assistant
Grace Edwards (She/her/hers) is a sophomore in the School of Arts and Sciences, studying Health and Societies (HSOC) with a minor in Journalistic Writing, on the pre-med/pre-health track. Originally from the D.C-Maryland area, she was exposed to student advocacy and education equity work that motivated her to examine health and racial inequities on a national and country wide level. As a pre-med and humanities driven student, she views health from a more sociological, historical, and journalistic perspective. Aside from her work experience as a PAACH intern, she is also currently a member of Shelter Health Outreach Program (SHOP). During her time at PAACH, she is passionate about intersectionality and intercultural identity, which stems from her own personal experiences as a biracial Black-Caribbean and South-east Asian American. In her free time, she writes and plays the violin.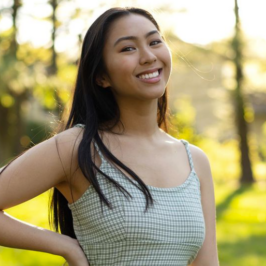 Kaitlyn Francisco
(she/her/hers)
Undergraduate Program Assistant
I am a junior from New Jersey in the School of Nursing, aiming to be a pediatric oncology nurse with the end goal of becoming a nurse practitioner! During my time as a PAACH intern, I want to support Asian-Americans in their fight against racism and the model minority myth. I hope to make PAACH a safe and comforting space for all to spend time in. Feel free to stop by and chat with me (or challenge me to a game of Super Smash Bros – up to you)!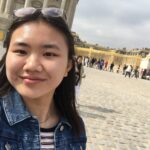 Jessica Sui
(she/her/hers)
Undergraduate Program Assistant
I am a senior studying Mechanical Engineering from Winnipeg, Canada. Aside from being a PAACH intern, I am also involved in Spice Collective, which means I am very passionate about my Asian identity and how it intersects with other aspects of myself. Even though I am studying engineering, I am also very interested in learning about history, anthropology, social impact, education, and more! I love PAACH as a space to de-stress, grab some snacks, and find community; I hope everyone has a chance to come visit and chat with us at some point!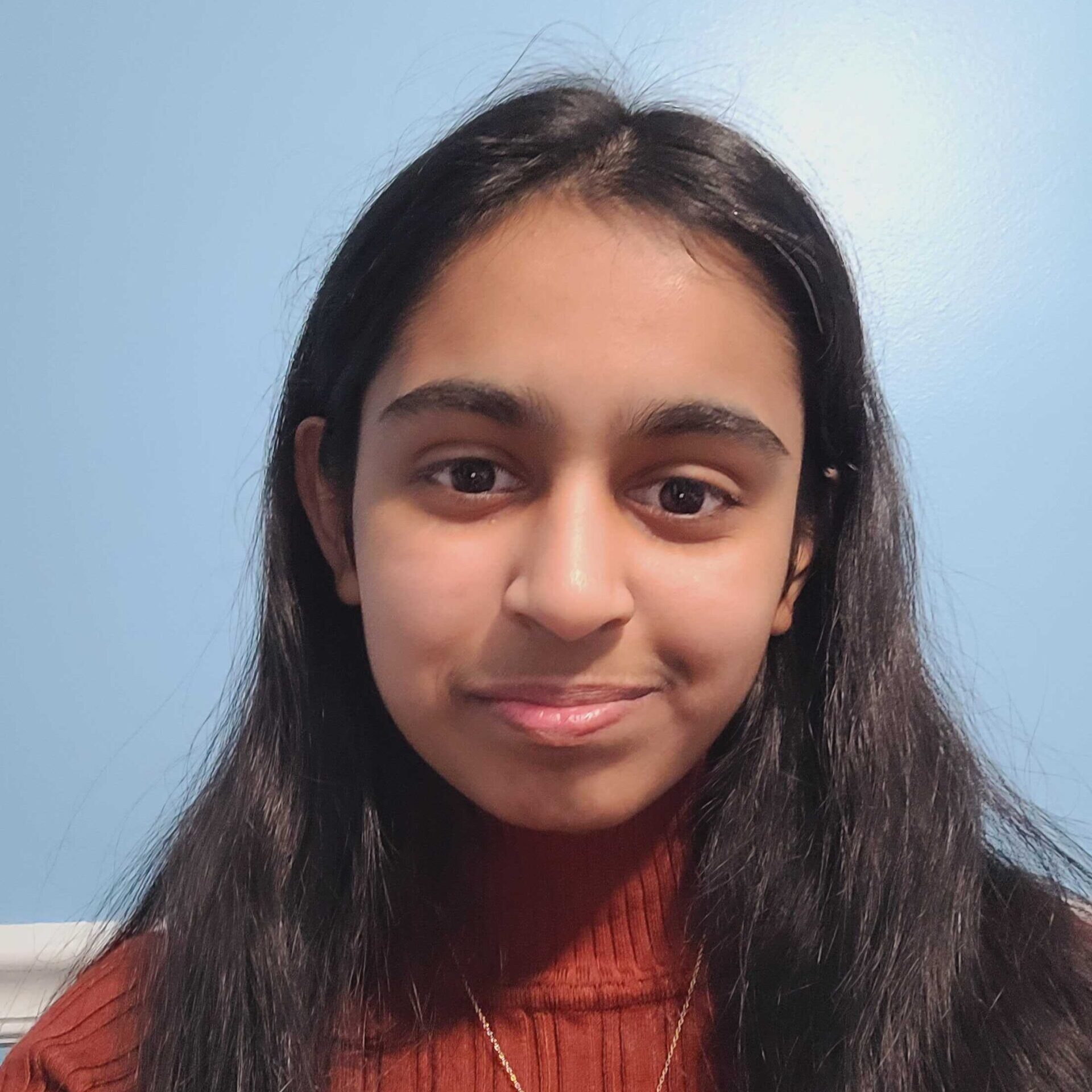 Sakshi Lende
(she/her/hers)
Undergraduate Program Assistant
Hi! I'm a sophomore from New Jersey studying Mechanical Engineering in SEAS. I love meeting and collaborating with new people, and I'm interested in learning more about different cultures and backgrounds. In my free time, I enjoy reading and listening to music. I'm excited to be part of this community, and I look forward to seeing everyone at PAACH!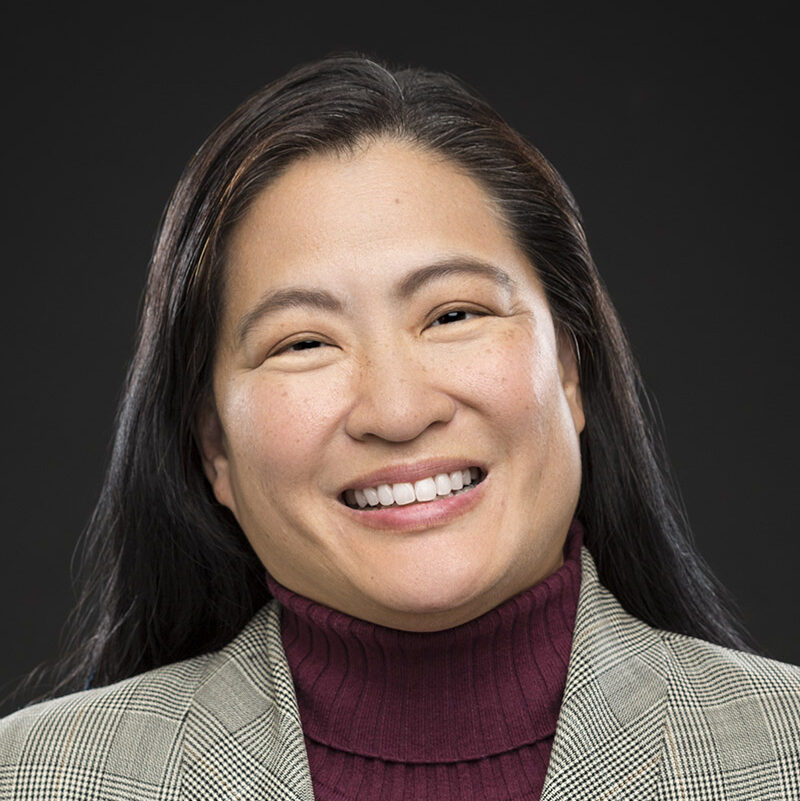 Dr. Ann Tiao
Lecturer, Graduate School of Education University of Pennsylvania
I have been teaching at Penn GSE for over 11 years and recently taught Diversity in Higher Education and Contemporary Issues in Higher Education. Over my career, I have worked in numerous fields including high tech, engineering, statistics, and higher education. Currently, I'm the Assistant Dean for Research and Graduate Education in the College of Education at Rowan University in South Jersey. As a second generation Asian American, I have studied and researched issues concerning AAPIs in higher education. Students affiliated with PAACH really helped me while I was gathering data for my dissertation. I'm delighted to have an opportunity to give back to PAACH and to support its mission by joining the Advisory Board.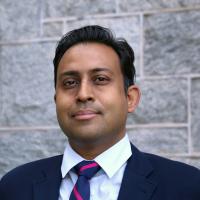 Deven M. Patel, Ph.D.
Asst. Professor, South Asia Studies University of Pennsylvania
As a professor of South Asia Studies who works on South Asian cultures in history, I am also committed to forging links with contemporary South Asians and contemporary South Asian-Americans with my work. I have also taught Asian history and religion (covering the cultures of China, Korea, Japan, and Southeast Asia) and so I have a deep interest in working with students whose heritage is linked with these places. I hope to serve PAACH by providing support to students and alumni in terms of an academic perspective to Asian cultures' connections with contemporary America.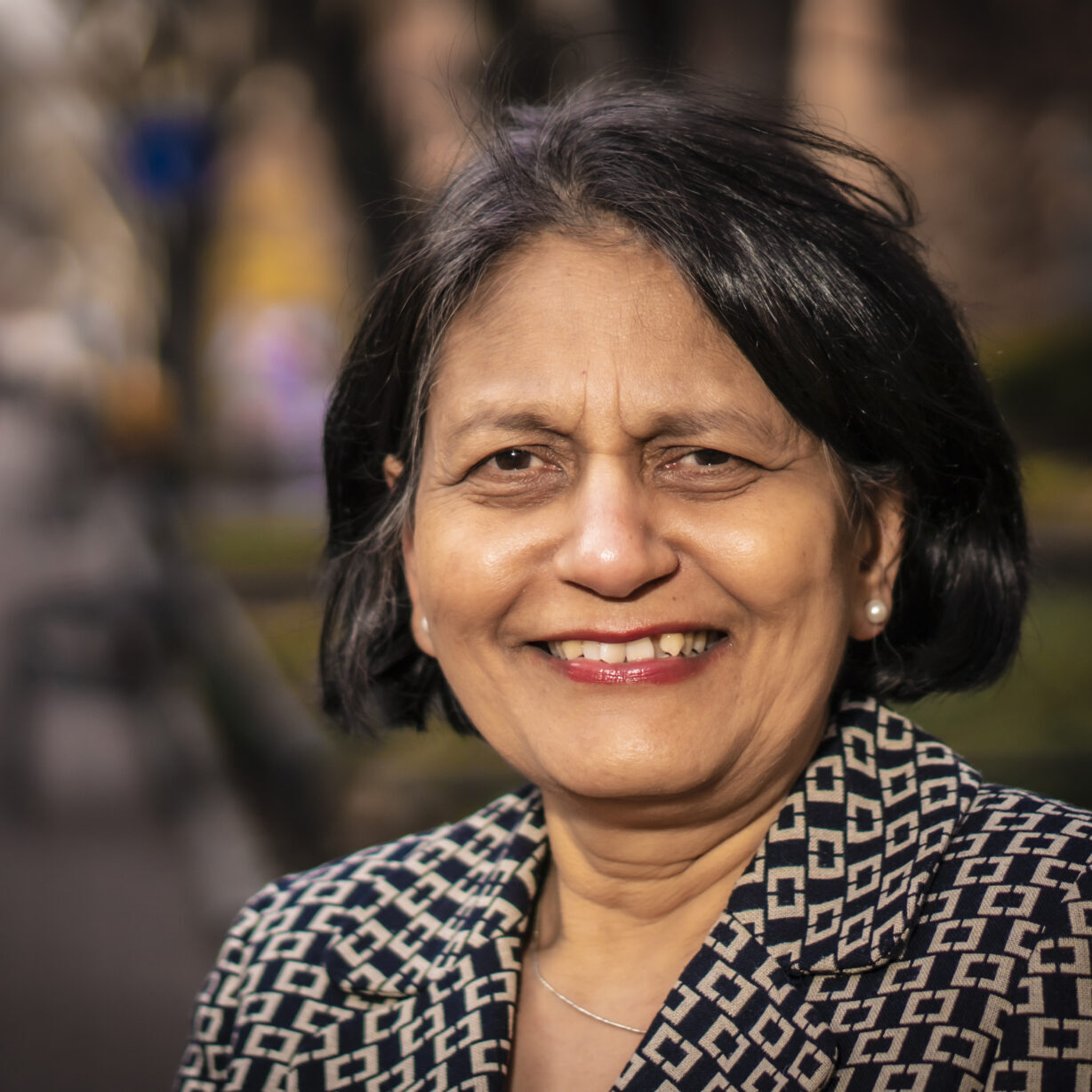 Rashmi Kumar, Ed.D.
STEM Learning Instructor Weingarten Learning Resources Center Lecturer, Graduate School of Education University of Pennsylvania
I specialize in STEM Learning and research learning environments anchored in emerging technologies. Currently, I am working on identifying the tools, technologies, and strategies that generate measurable impact in different fields of science, technology, and engineering across individual learning styles. I am excited to join the advisory board of PAACH and hope to further its organizational goals by solidifying participation and success of Asian American students, particularly in STEM fields; supporting group initiatives with Penn colleagues and external networks; and raising attention to the contributions and efforts of PAACH.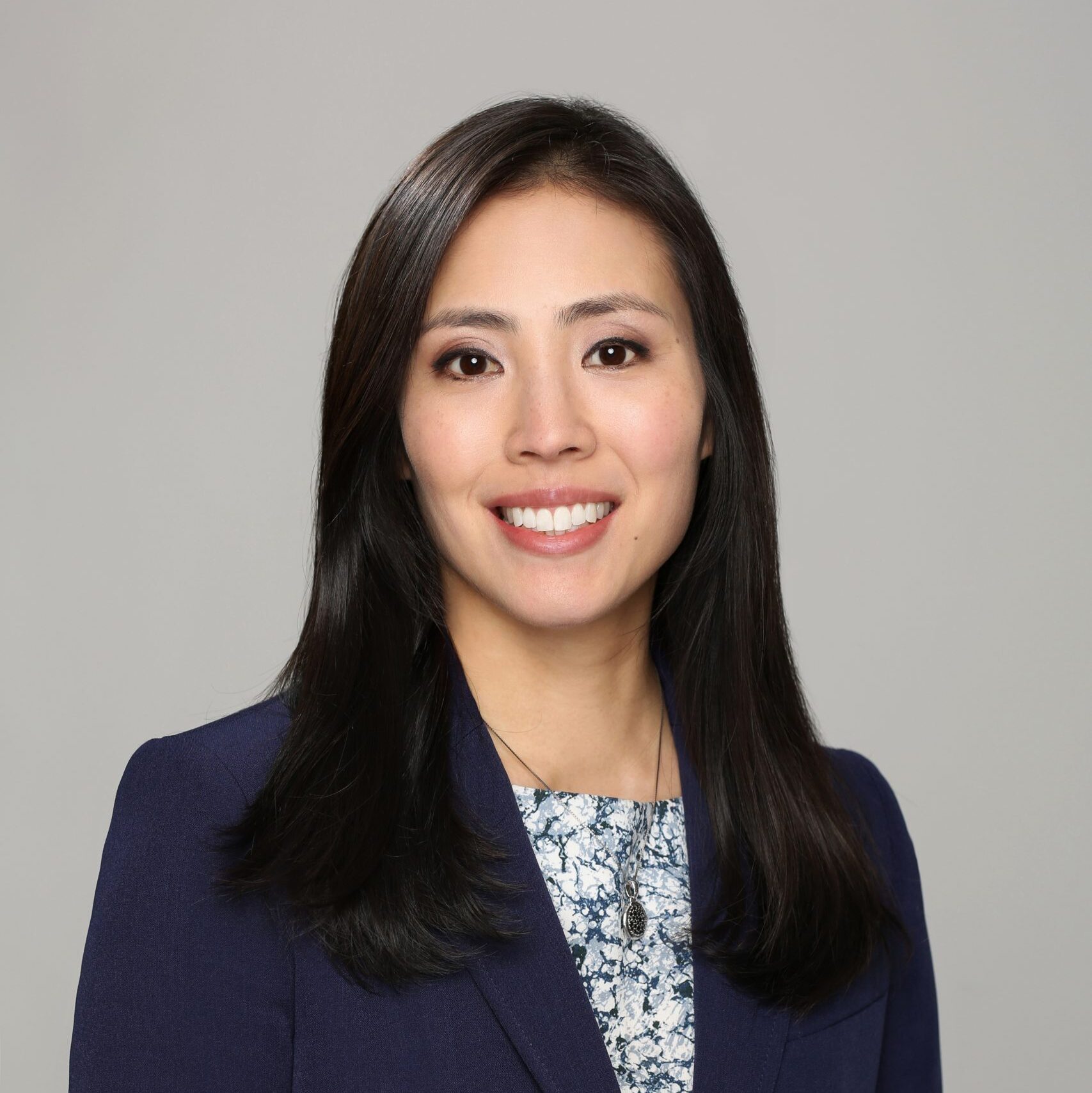 Eugena Oh, C'03
Interim Executive Director "I Have A Dream" Foundation
Eugena joined the "I Have A Dream" Foundation (IHDF) in November 2011 and currently serves as Interim Executive Director. IHDF's mission is to provide long-term support to help children living in under-resourced communities achieve their full potential by promoting personal empowerment, postsecondary success, and financial support for postsecondary education. Eugena also serves as IHDF's Legal Counsel. Prior to joining "I Have A Dream," Eugena practiced commercial and products liability law, and served in development, strategy, and operations roles within several non-profit organizations, including Teach For America – New York City, Rock The Vote, and Washington State Court Appointed Special Advocates. Eugena received her B.A. in Political Science from the University of Pennsylvania, and her J.D. from Temple University in Philadelphia, PA. Outside of work, Eugena serves as a Board Member of the Korean American League for Civic Action (KALCA), and is an active alumna of the University of Pennsylvania, serving on the Board of Advisers for PAACH (Pan-Asian American Community House) and on the alumni applicant interview committee.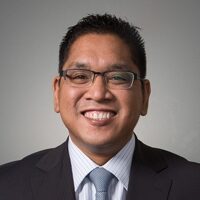 Michael Mariano, W'00, MUSA'09
Senior Economist & Director of Geospatial Analytics Oxford Economics / Tourism Economics
I was a member of the original student coalition that helped start PAACH in 2000 and served on the PAACH Advisory Board as a grad student in 2007. I am serving on the current Board of Advisors because I believe it is a pivotal and exciting time for PAACH and hope that the Board of Advisors can help bring PAACH to whole new levels. I hope to be able to draw upon my past experience with non-profits, past involvement with Upenn (as an undergrad, grad student, and as an alum working on alumni programming & fundraising), professional experience, and alumni networking to bring a unique perspective to the Board of Advisors.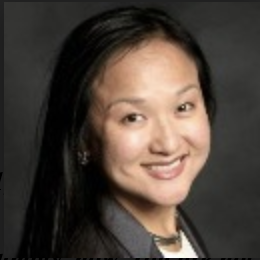 Min Derry
Learning Instructor, Weingarten Learning Resources Center
Min Derry is a graduate from the School District of Philadelphia. She was born in South Korea, spent her entire childhood in Brazil, and completed high school in Philadelphia as an ESOL student and immigrant. She is presently a doctoral candidate in the Reading, Writing and Literacy Program of the Literacy, Culture and International Education Division at Penn's Graduate School of Education. Her research interests include critical literacy, practitioner research, culturally responsive pedagogy and intersectional research methodology. She has served as teaching assistant for the GSE courses: Multicultural Issues in Education, Advanced Fieldwork Seminar: Practitioner Research, and Assessing Language and Learning Differences. For her research fellowship, she serves as a Learning Fellow at the Office of Learning Resources of the Weingarten Learning Resources Center. As Learning Instructor, she works collaboratively and in co-inquiry with Penn students, including undergraduate, graduate, post-doctoral, professional and executive students. She provides individualized, in-person and online walk-in sessions, consultations, and facilitates a variety of academic wellness workshops across disciplines. Min is a parent to two young children.
In the fall of 1999, an ad hoc committee of the 1999-2000 Asian Pacific Student Coalition board launched a campus-wide campaign for a Pan-Asian American resource center. The SPEAKOUT! Rally was organized to gain support and publicity for this initiative. Petitions were also circulated to push for the creation of this resource center.
On November 15th, 1999 a large group of students demanded a meeting with then President, Dr. Judith Rodin. A declaration from APSC and constituent groups, campus groups, and coalitions was presented for the need of the APA resource center.
A preliminary PAACH proposal was submitted to the University President on November 24. In February, student, staff, and faculty supporters met with the President to discuss the implementation of the proposal. At the conclusion of the meeting, the Office of the President committed to the establishment of the Pan Asian American Community House at Penn.
The Grand Opening of PAACH was on November 11th, 2000 – only a year after the SPEAKOUT! Rally, and PAACH signature programs soon followed.
Planning for the Asian Pacific American Leadership Initiative started in the spring of 2001, with the first class assembled for Fall 2001.
The Promoting Enriching Experiences & Relationships (PEER) Mentoring Program was developed in 2002 to meet the needs of incoming APIA students.
The first Conference for Achievement Through Asian Pacific Undergraduate Leadership Training (CATAPULT) retreat was organized as a collaborative project between PAACH and the Asian Pacific Student Coalition in April 2003.
The Asian Students Promoting Identity, Reflection, and Education (ASPIRE) high school outreach program, formerly Asian Pacific Americans Tackling Identity Through Education (APA-TITE), began as an informal collaboration between PAACH and Central Philadelphia High School. The program was refocused in 2008 to be more student-driven and led.
Asian Pacific American Heritage Week, established in 1993, celebrated its 20th heritage week in 2012 with the theme "20/20 Vision".
The Asian American Mentoring Program (AAMP) was started in 2012 to provide opportunities for graduate students to engage with the undergraduate community. AAMP has produced programs such as the South Asian Men's Circle, South Asian Women's Circle, and the Chinese Student Support Network.
In an effort to strengthen its ties with the graduate student community, PAACH developed the Asian American Mentoring Program (AAMP) in 2012. As a result of this program, PAACH piloted the South Asian Men's Circle, the South Asian Women's Circle, and the Chinese Student Support Network (CSSN).
The ARCH Building began a complete 18-month long renovation in May 2012 thanks to an anonymous donation. During the renovation period, all three ARCH cultural resource centers were relocated to Houston Hall, with collaborative programming supported by funding from the President's Office. PAACH, Makuu, and La Casa Latina moved back into new ARCH spaces in December 2013.