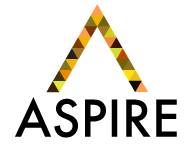 The ASPIRE program provides a foundational knowledge of contemporary Asian Pacific American issues for Philadelphia high school students by facilitating open dialogue and identity-based discussions. Our mission is to give participants useful skills such as the ability to analyze and understand current sociopolitical issues and events and the ability to see a more nuanced, inclusive view of America. We also will mentor our participants to help them gain skills they could use for college or other future endeavors and help them utilize the resources available to them.
High school students travel to Penn's campus twice a month for these 2-hour long, facilitator-led discussions, and receive SEPTA tokens for their return-trip back home. The program is open to all high school students with tokens for transportation to Penn's campus included.
ASPIRE Board and Facilitators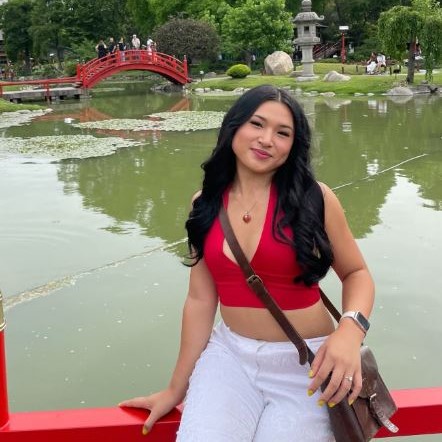 Aleana Nguyen
Co-Chair
Aleana Nguyen (she/her) is a senior studying Health and Societies with a concentration in Bioethics and Society and a minor in Legal Studies and History. She was born and raised in North Philadelphia, and in high school, she participated in the ASPIRE Program! Aleana loved how ASPIRE helped her learn more about her identity and the sociopolitical issues relevant to the API community. She became passionate about revitalizing the program after the COVID-19 pandemic and now serves as one of the ASPIRE co-chairs. Outside of ASPIRE, Aleana is also interested in listening to music and cooking!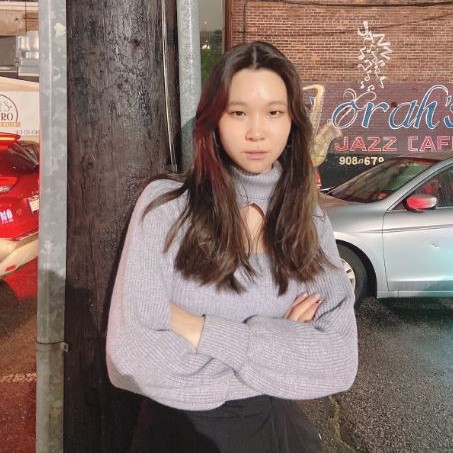 Christina Ly
Co-Chair
Christina Ly (she/her/hers) is a Junior majoring in Cognitive Science (concentrating in Cognitive Neuroscience) and minoring in Asian American Studies and Psychology. She is a Southwest Philly native who, starting in high school, became an organizer with VietLead. She was heavily involved with working alongside Philly youth learning about our AAPI identities and advocating against issues like school underfunding, gentrification, and deportation. Christina serves as an ASPIRE co-chair and hopes to offer knowledge and inspiration for current Philly high schoolers to be involved in healing our broken world. Outside of ASPIRE, Christina likes to listen/make music, powerlift, and do anything arts & crafts!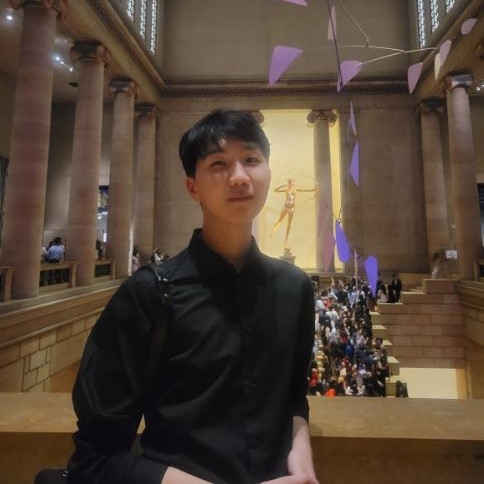 Seyoon Chun
Academic Chair
Seyoon Chun (he/him/his) is a Sophomore studying History with a minor in Business Economics/Public Policy and Asian American studies. He is from Long Island and transferred to Penn this year from a small liberal arts college in upstate New York. Outside of ASPIRE, Seyoon is involved with admissions work through the CollegeCognoscenti, and is an active member of TedxPenn. Coming from a suburban area, he loves to explore Philly in his free time, trying new restaurants and solo traveling! He also enjoys playing the piano and viola, binging kdramas, and reading every book he can get his hands on.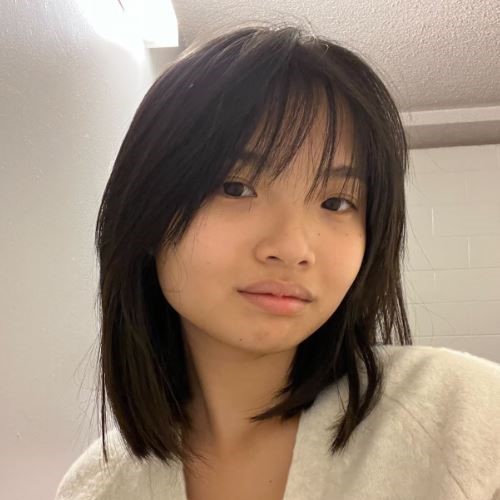 Grace Tan
Academic Chair
Grace Tan (she/her) is a sophomore, majoring in neuroscience and psychology on the pre-med track! Born and raised in Los Angeles, California within the Chinatown area, she wanted to be more connected with Asian communities. From there, she wants to focus more on AAPI issues and creates discussion involving with other peers which compelled her to join ASPIRE as an academic chair and facilitator. Other than ASPIRE, she is a clinical researcher at CHOP, secretary in VAW Global Health Alliances, and tutor for GEN Chem I. Outside of academics, she loves to play video games and watch Korean romance dramas.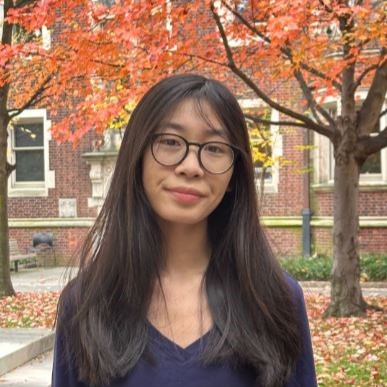 Jessica Mach
Academic Chair
Jessica Mach (she/her/hers) is a Freshman intending to major in Psychology and Design. From North Philadelphia, she started getting involved as a Youth Organizer in VietLead and the ASPIRE program, where she focused on issues revolving around the AAPI community. Through volunteering and community involvement, she has a strong sense of advocacy. Wanting to inspire others the way she has been inspired, Jessica serves as an ASPIRE academic chair and hopes to share her stories to enrich the perspective of her peers. Outside of ASPIRE, Jessica likes to create digital design pieces, go on adventures in the city, and ice skate in the winter.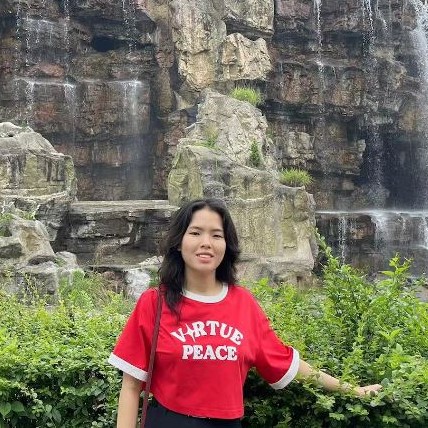 Kasey Xu
Academic Chair
Kasey Xu (she/her/hers) is a freshman majoring in bioengineering on the pre-med track. She was born and raised in Guam, a beautiful island in the Pacific Ocean. In high school, she dedicated her time to empower and mentor young island girls through an organization called Island Girl Power. Now in Philly, she hopes to be involved with the community by connecting with AAPI youth and helping them navigate their multifaceted identities and cultures. Apart from ASPIRE, Kasey is involved in the West Philadelphia Tutoring Project, APAMSA (Asian Pacific American Medical Student Association), and PWBS (Penn Women's Biomedical Society). In her downtime, she enjoys playing basketball, listening to music, and exploring Philly!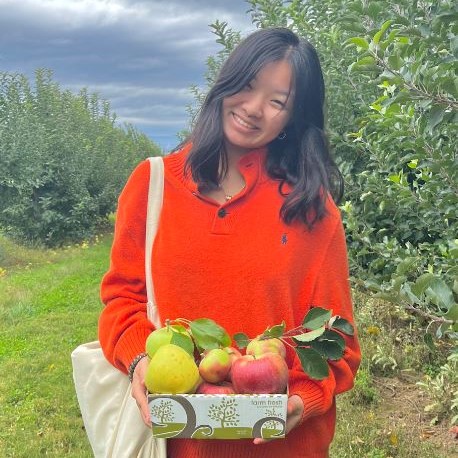 Sherry Kong
Marketing/Design Chair
Sherry Kong (she/her/hers) is a Freshman studying biophysics on a pre-med track. She was born and raised in Shanghai China, and moved to South Carolina/Georgia when she was 10. Sherry was involved in various cultural clubs in high school, spreading cultural awareness to the community around her. She serves as the marketing/design chair and hope to help more highschool students learn about ASPIRE so they can explore their identities as Asians or Asian Americans. Outside of ASPIRE, Sherry likes to practice art, write Chinese calligraphy, dance, play tennis, binge watch Chinese dramas and eat lots of food!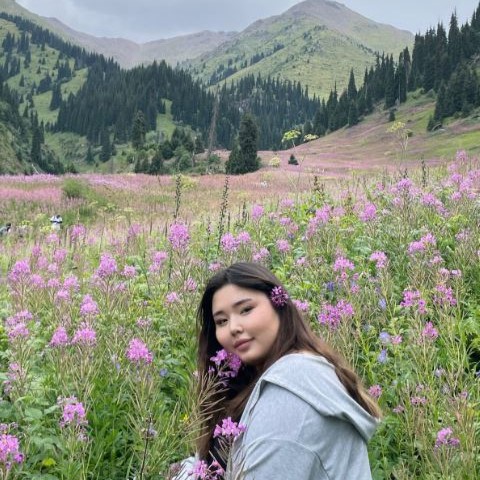 Ardana Izimova
Marketing/Design Chair
Ardana Izimova (she/her/hers) is a senior majoring in Philosophy, Politics, Economics, and East Asian Area Studies. Originating from Almaty, Kazakhstan, she brings an international perspective to her studies and activities. Her identity as a Central Asian has been a significant part of her college journey, often presenting challenges as she navigated through different cultural landscapes. These experiences sparked her interest in joining ASPIRE. Being part of ASPIRE has given her the platform to delve deeper into her cultural identity while also engaging with others on similar journeys. Outside of ASPIRE, Ardana loves learning languages and playing board games!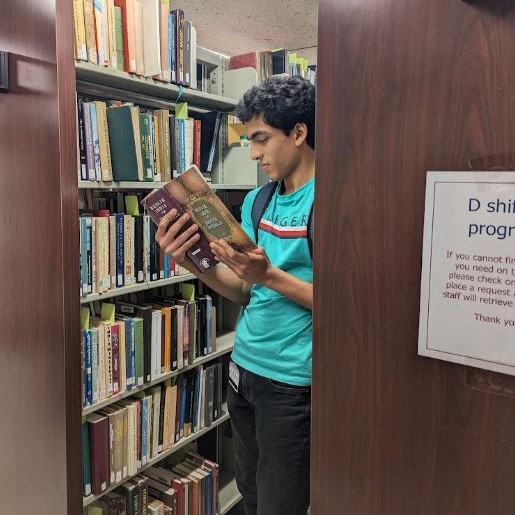 Mudit Marwaha
Marketing/Design Chair
Mudit Marwaha (he/him/his) is a freshman studying Computer Science. He is proud to say he grew up in the suburbs of Ft.Lauderdale, Florida, where he spent his days witnessing the feats of Florida Man. He was involved with his local South Florida Hindu Temple in high school, and served as an assistant teacher for their Sunday School program. He is excited to help out with the program this year, and hopes that being a part of ASPIRE helps high school students learn something new about themselves. Outside of ASPIRE, Mudit is a huge basketball/football (watching) enthusiast, part-time Gym Bro, and enjoys Bollywood movies as well!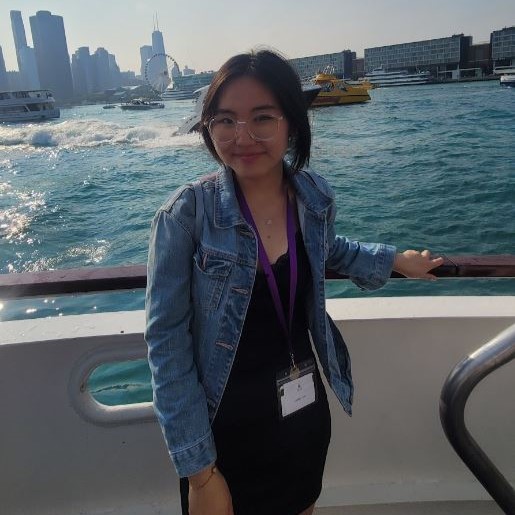 Lindsey Lee
Marketing/Design Chair
Lindsey Lee (she/her/hers) is a Freshman nursing student originally from Los Angeles, California. One of her favorite things to do in her free time is to bake, read manga, watch K-dramas, and draw leisurely, but she is also trying to pick up new languages like Spanish and Chinese. Growing up in both South Korea and the United States, Lindsey loves to explore her cultural identity through her love of music and media. Navigating her cultural identity was an obstacle that has now become her motivation to involve herself in AAPI advocacy and identity development. Outside of ASPIRE, Lindsey is involved in Disney A Capella, the West Philadelphia Tutoring Project, and APANSA.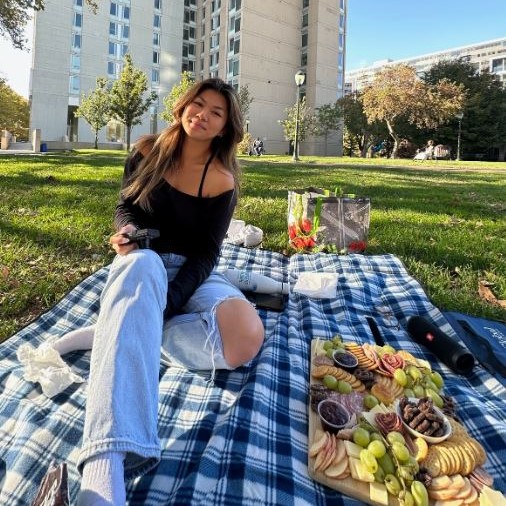 Kimi Li
Finance Chair
Kimi Li (she/her/hers) is a junior studying Neuroscience with minors in Healthcare Management and Chemistry on the predental track. She is a Northeast Philly native who appreciates the abundance of water ice and cheesesteaks. After witnessing firsthand the effects of the COVID-19 pandemic, she became heavily involved in the Stop Asian Hate movement and founded the first Asian-American Cultural Association at her high school to create a safe space for Asian students and raise awareness of Asian culture. She now serves as one of the ASPIRE finance chairs (don't worry, food's on me). Outside of ASPIRE, Kimi loves to try new sweets and paints for her online business!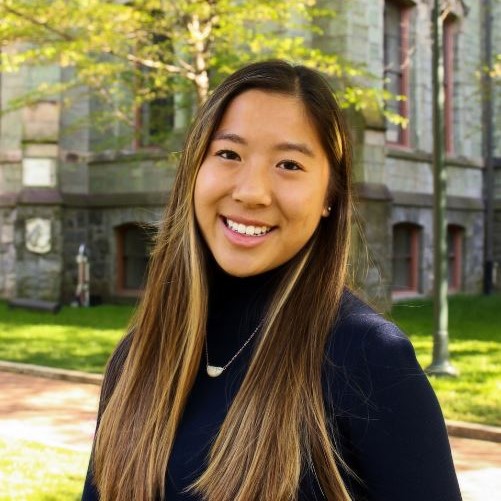 Shan Shan
Finance Chair
Shan Shan (she/her) is a senior from Johnson City, Tennessee, studying Finance and Business Analytics at Wharton. She serves as a finance chair on Penn ASPIRE, and she is excited to share her experiences as an Asian American growing up in a small town in Tennessee. Outside of ASPIRE, Shan Shan is a part of Class Board, the culinary team of Penn Appetit, and PennQuest. She loves nature, hiking, reading, and watching rom coms.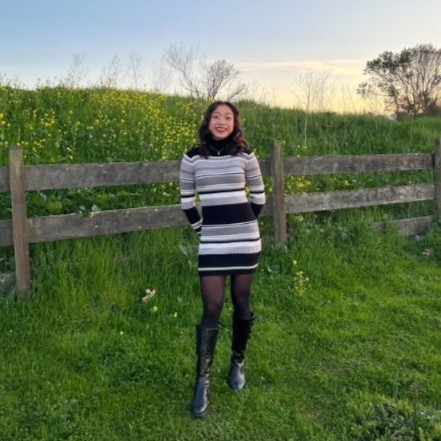 Sydney Tomaneng
Facilitator
Sydney Tomaneng (she/her/hers) is a Senior majoring in Biochemistry. She grew up in San Diego, California and transferred to Penn last year as a Junior from Foothill College, a community college in the northern California. Outside of ASPIRE Sydney is involved in Penn Women's Club Basketball team, research at Perelman School of Medicine, and Phi Delta Epsilon (Penn's PreMed fraternity). Although she's new to the Philly area, she's excited to get more involved with the Philly community through the ASPIRE program. In her free time Sydney enjoys working out, baking, trying new foods with friends, thrift shopping, and vegging out in front of the tv.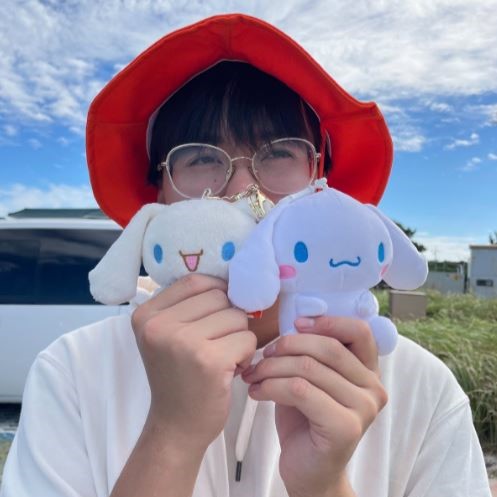 Pita Keo
Facilitator
Peter Keo (he/him/his) is a junior in the College of Arts & Science who is majoring in Health and Sciences with a concentration in Bioethics & Society. A South Philadelphia native, Peter is a product of the local Philadelphia public school system and continues to return to his roots, through adequate volunteer work in his local Southeast Asian communities. Having been involved with PAACH since his freshman year, Peter is also involved with Seven|Eight and Alpha Phi Omega. Outside, Peter enjoys playing basketball, rooting for Philly sports, collecting K-pop photocards and walking around the city.
"Aspire has been my go-to place every Saturday to meet with my extended family where we discuss issues relating to race, ethnicity, and identity in the Asian American community. Through family group discussions, I was more aware of the many underlying issues that would hinders us as Asian Americans. I have enriched my knowledge with this great opportunity. And of course, the capstone project in the end was a blast!"
"Education is a uniting force, no matter where you go in the world. While we may not be able to find education on Asian American history and issues in school, ASPIRE made an opportunity for it. The education I received through ASPIRE has helped me to explore my history and my role in the Asian American community."
"For me, ASPIRE was a key resource that helped me to further develop my understanding of identity and culture as well as make meaningful connections. Through ASPIRE, I was able to learn about many issues facing the APA community that I otherwise would not have learned about. Without ASPIRE, I would not have been able to learn about issues of bamboo ceiling, model minority myth, tokenism, microaggressions, etc. I highly recommend ASPIRE for high school students looking to get an enriching and educational experience regarding APA issues."
"I joined ASPIRE for its willingness to discuss important issues centered around minorities and specifically Asian Pacific-Americans. On the day of orientation, I saw many familiar faces which is always great. The sessions following orientation, we delved into talking about identity, small scale things like microaggressions, affirmative action, racial profiling, the model minority, representations of Asian Americans in the U.S, and internal issues. Though this isn't the first time I've heard about these things, it felt great to just openly talk about them. It was even more enlightening to hear how everyone felt on these issues. I felt very comfortable to speak on these things within my group and with our facilitator and to hear what everyone needed to say. Even though I'm not Asian American, I felt just as much connected to these issues, that's what makes ASPIRE great, that it is inclusive of other minority races. I highly encourage joining ASPIRE, it will enlighten you for good!"