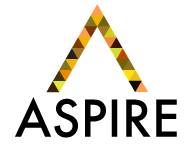 The ASPIRE program provides a foundational knowledge of contemporary Asian Pacific American issues for Philadelphia high school students by facilitating open dialogue and identity-based discussions. Our mission is to give participants useful skills such as the ability to analyze and understand current sociopolitical issues and events and the ability to see a more nuanced, inclusive view of America. We also will mentor our participants to help them gain skills they could use for college or other future endeavors and help them utilize the resources available to them.
High school students travel to Penn's campus twice a month for these 2-hour long, facilitator-led discussions, and receive SEPTA tokens for their return-trip back home. The program is open to all high school students with tokens for transportation to Penn's campus included.
ASPIRE Board and Facilitators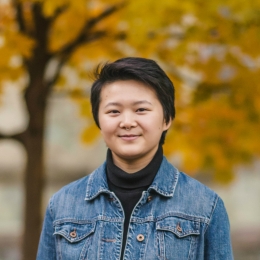 Martina Liu
Chair
Martina Liu is a junior from Jackson, New Jersey (a suburban town with Six Flags as its defining feature) studying Sociology in the College of Arts of Sciences. Along with ASPIRE, they are involved with the Philadelphia Education Fund and APALI. In their spare time, they enjoy watching films, playing various instruments, doing cross-stitch embroidery, and reading about social movements.

Asfandyar Cheema
Curriculum Chair
Asfandyar is a Sophomore in Wharton, concentrating in Marketing and Communications along with a minor in Fine Arts (Photography). He is from Pakistan and has changed cities, schools and in some cases, countries, over 9 times. He loves traveling, eating and having deep one-on-one conversations. He's super passionate about the color turquoise and waffles and also has a pet Labrador named Waffles (who is objectively the cutest pup ever). He is one of the Co-Chairs of Curriculum for ASPIRE, Vice President of Marketing for Wharton Business and Law Association, House Resource Assistant at Rodin College House and part of the Official Photography team for the Law school.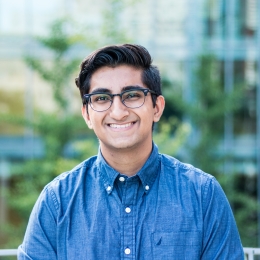 Mohammad Samroz
Curriculum Chair
Mo is a sophomore in the College studying Health and Societies. Originally born in Pakistan, he grew up on the border of Queens and Long Island and calls Elmont, NY home. At Penn, he is involved with various Asian American spaces including the Pan-Asian American Community House (PAACH) and the Asian Pacific Student Coalition (APSC). In his free time, you can find Mo watching hockey highlights (Let's Go Islanders!!) or binge-watching TV shows and scrolling through Twitter.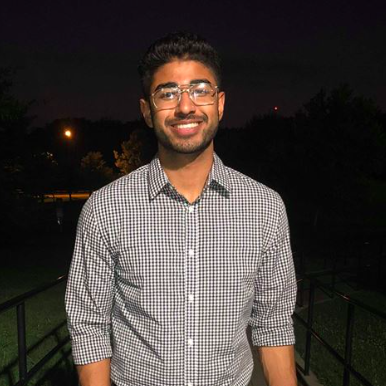 Baktiar Choudhury
Communications Chair
Baktiar is a sophomore in the College of Arts and Sciences studying Philosophy, Politics, Economics. He is a graduate of Central High School, and has worked in Asian American Studies and Asian American activism for the longest time. He took a year-long independent seminar on Asian American Studies in his third year at Central. Baktiar loves taking peoples ankles when playing basketball and Kobe is his favorite hero/mentor. He conducts research at the Graduate School of Education on the children of incarcerated parents. He plans on going to law school after the end of his undergraduate career, but is also interested in Government and Policy consulting.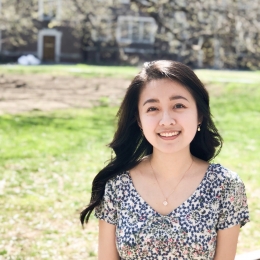 Ivy Liu
Communications Chair
Ivy Liu is a sophomore studying BBB in the College of Arts and Sciences. She hails from the exhilarating suburbia that is Ellicott City, Maryland. Besides ASPIRE, she is involved in Penn Women's Biomedical Society, Penn Music Mentoring, Penn KDSAP, and VA Life Stories. In her free time, she loves to play piano, read quasi-intellectual books, travel, and explore Philly with her roommates.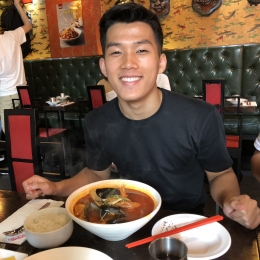 Ryan Le
Facilitator
Ryan Le is a freshman in the College of Arts & Sciences studying Chemistry. He is a Philly local who enjoys his days out and about in nature, though mosquitos do not enjoy him. He is always up for eating spicy food and looking for higher levels of spice. Korean fire noodles on 2x is just not doing it for him anymore. His hobbies include biking, swimming, binge-watching tv shows and/or movies. He is currently involved in VSA and PEER. But honestly… he likes being involved in anything cultural related.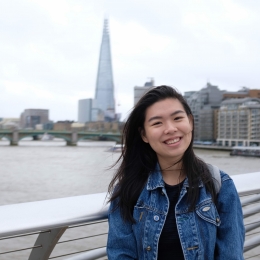 Nancy Lu
Facilitator
Nancy Lu is a sophomore studying Health & Societies with a concentration in Public Health. She grew up in New York City, where she learned to appreciate thin crust pizza and public transportation. (She can't drive.) Nancy is also a fan of iced coffee and dogs. Outside of ASPIRE, Nancy is involved in the Spice Collective and the Penn Women's Biomedical Society.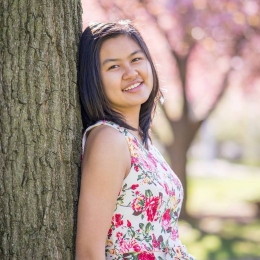 Baotram Nguyen
Facilitator
Baotram Nguyen is a sophomore from Reading, Pennsylvania (home to the Reading Railroad on your Monopoly boards!) studying Biochemistry in the College of Arts and Sciences. On campus, Baotram is a member of the Vietnamese Students' Association, a volunteer at the Hospital of University of Pennsylvania, and a tutor for the West Philadelphia Tutoring Project. In her free time, she can be found playing volleyball, playing the piano, or deafening her friends with her singing 🙂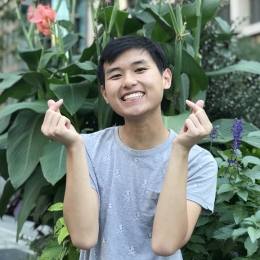 Peter Nguyen
Facilitator
Peter Nguyen is a freshman and studying Chemistry in the College of Arts and Sciences. He hails from Northern California near the San Francisco Bay Area. Along with ASPIRE, Peter is a part of PEER, the Vietnamese Student Association, as well as Penn Pre-Medical Association. As an avid gamer, he is usually seen with eyes glued onto a computer screen. In his spare time, he takes on the role of a boba enthusiast frolicking about the city of Philadelphia.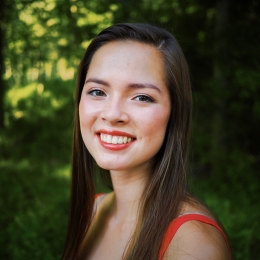 Victoria Sansone
Facilitator
Victoria Sansone is a freshman from St. Louis, MO studying Social Impact and Marketing in Wharton. Along with ASPIRE, she is a member of the Daily Pennsylvanian, Wharton Asia Exchange, and the After School Arts Mentorship Program. Her hobbies include choreographing contemporary dances, attending folk and alternative music concerts, and exploring Philly's vivid food and entertainment scenes.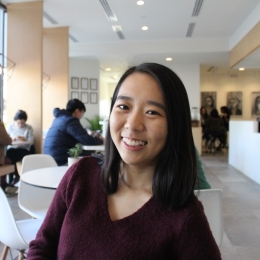 Brittany Xiao
Facilitator
Brittany Xiao is a junior from Sugar Land, Texas (near Houston!). She is majoring in Urban Studies. Besides ASPIRE, Brittany enjoys playing violin in the Penn Symphony Orchestra and in her Penn Chamber quartet. Her hobbies also include listening to music, walking around Center City, and cooking with friends.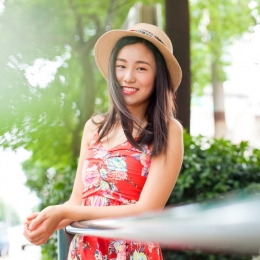 Lark Yan
Facilitator
Lark is a freshmen from Toledo, Ohio (where there are cornfields as far as the eye can see) and is potentially studying either Health & Societies or PPE in the College. Asides from ASPIRE, Lark is involved with the Chinese Student Association and the Wharton Undergraduate Healthcare Club. In her free time you can catch her in Chinatown finding the best dessert/boba places, crying over the latest C-drama, and attempting to bake with friends.
"Aspire has been my go-to place every Saturday to meet with my extended family where we discuss issues relating to race, ethnicity, and identity in the Asian American community. Through family group discussions, I was more aware of the many underlying issues that would hinders us as Asian Americans. I have enriched my knowledge with this great opportunity. And of course, the capstone project in the end was a blast!"
"Education is a uniting force, no matter where you go in the world. While we may not be able to find education on Asian American history and issues in school, ASPIRE made an opportunity for it. The education I received through ASPIRE has helped me to explore my history and my role in the Asian American community."
"For me, ASPIRE was a key resource that helped me to further develop my understanding of identity and culture as well as make meaningful connections. Through ASPIRE, I was able to learn about many issues facing the APA community that I otherwise would not have learned about. Without ASPIRE, I would not have been able to learn about issues of bamboo ceiling, model minority myth, tokenism, microaggressions, etc. I highly recommend ASPIRE for high school students looking to get an enriching and educational experience regarding APA issues."
"I joined ASPIRE for its willingness to discuss important issues centered around minorities and specifically Asian Pacific-Americans. On the day of orientation, I saw many familiar faces which is always great. The sessions following orientation, we delved into talking about identity, small scale things like microaggressions, affirmative action, racial profiling, the model minority, representations of Asian Americans in the U.S, and internal issues. Though this isn't the first time I've heard about these things, it felt great to just openly talk about them. It was even more enlightening to hear how everyone felt on these issues. I felt very comfortable to speak on these things within my group and with our facilitator and to hear what everyone needed to say. Even though I'm not Asian American, I felt just as much connected to these issues, that's what makes ASPIRE great, that it is inclusive of other minority races. I highly encourage joining ASPIRE, it will enlighten you for good!"